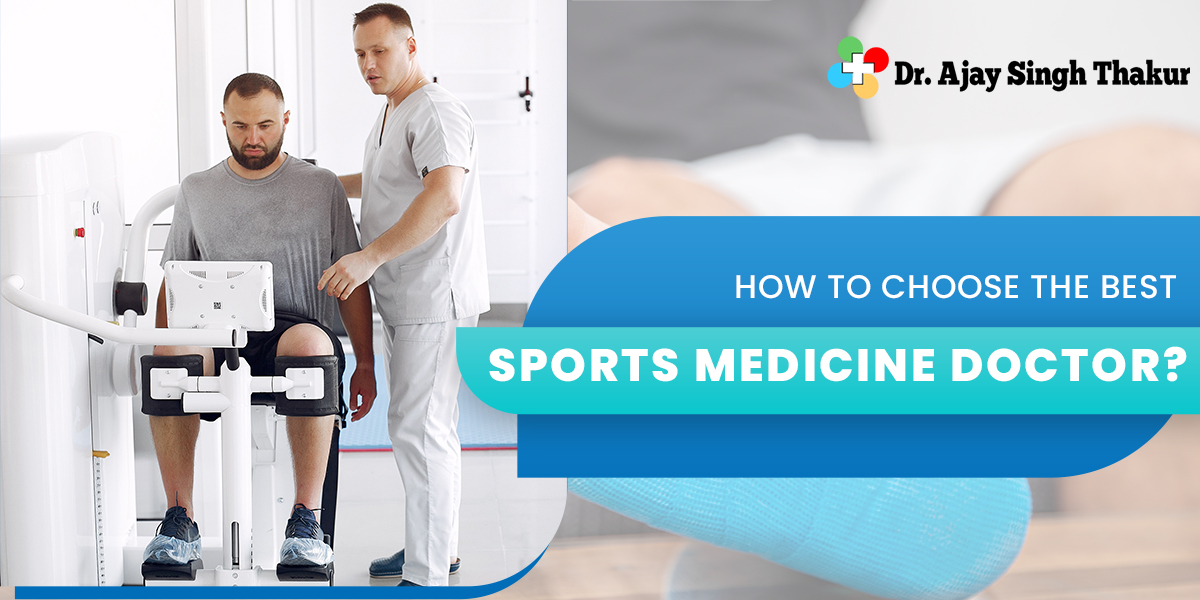 Finding the finest orthopaedic surgeon might be challenging when you don't know where to look. The ideal combination of all the right qualities would be: expertise, attentiveness, compatibility, a compassionate attitude, and so on. Although there is no such thing as an ideal orthopaedic surgeon, you can be sure to find one who is right for you.
Here are some helpful hints for properly researching and locating the best orthopaedic surgeon in your area before you get lost in a sea of websites.
Location and Proximity Matters:
Narrowing your search to the closest orthopaedic surgeons to you helps. If you live in Hyderabad, for instance, you can search for "best orthopaedic surgeons in Hyderabad/Telangana" or, if location services are enabled, "best orthopaedic surgeons near me" will fetch you the best doctors around your locality.
In such cases you will less likely miss appointments, which will also save you money and time.
Conduct an extensive background check.
An excellent indicator of a medical practitioner's expertise is the board certification. Utilize internet and other authentic sources to determine whether an orthopaedic surgeon is board-certified and whether they have maintained this status.
You can search the websites of medical associations for qualified surgeons with the appropriate training, as well as their educational background and degrees, for a comprehensive background check. You can also look for information about orthopaedic surgeon malpractice sanctions and lawsuits on news media platforms over the internet.
Visit their website for important information.
It is a great idea to look at orthopaedic surgeons' websites to find important information like their affiliations, where their clinic is located, how long they have been in business, and whether or not they offer telehealth appointments.
The patient testimonials and reviews section, which provides insight into the doctor's professionalism and approach to patient care, may be one of the best features you can refer to. But keep in mind that a doctor who has been practicing medicine for a long time is bound to get some bad reviews. A doctor's star ratings can be influenced by a lot of things. They shouldn't be used as the sole source of decision-making information.
Set up a time to meet.
The next logical step is to call their clinic to schedule an appointment after compiling a list of potential doctors and all necessary information about them.
You will have the chance to see for yourself how the facility is run, the professionalism of the staff, and office culture. Additionally, this is the ideal time to ask your doctor questions related to:
· The treatment options
· Success rate of the procedure and recovery in the clinic
· Possibility of surgery postponement and alternate treatment methods
The comprehensive sports medicine team at Star Hospitals assist athletes of all levels of competition and is led by Dr. Ajay Singh Thakur, a leading Consultant Arthroscopy and Sports Medicine specialist in Hyderabad. From physical therapy to surgical intervention, we treat all sports injuries. Our objective is to assist you in returning to peak performance, reducing the likelihood of future injuries, while enhancing your athletic performance.
In short, before determining on your doctor, try answering the following questions:
· Do you feel comfortable speaking with your doctor?
· Does your physician respond to all of your inquiries?
· Is there a responsive office?
· Do you see your doctor on a regular basis for surgical procedures?
· Have you asked the difficult or upsetting questions such as
§ Are you certified by the board?
§ Is it easy for you to carry out this procedure?
§ What difficulties have you faced?
§ Should I see a more specialized doctor?
§ Can a second opinion be obtained?
Regardless of physical fitness, anyone who engages in physical activity runs the risk of sustaining a variety of orthopaedic injuries. A sports medicine doctor can assist anyone, not just elite athletes, due to its comprehensive focus on sports and exercise. Working with a sports medicine doctor will help you live a better life and prevent injuries instead of just treating them once they happen.
Our physicians and physical therapists, who are proud to be regarded as a pioneer in the field of sports medicine in Hyderabad, treat everyone from professional athletes to recreational league enthusiasts to ensure that every athlete can perform at their best. We hold expertise across various fields of muscular medical procedure, and hold similar degree of commitment to the prosperity of your wellbeing. Our ultimate objective is to treat you with impeccable care and peace of mind.
What we offer!
· Access to joint experts of the highest experience.
· Care for a wide range of conditions, from diagnosis to recovery.
· A complete recovery with the support of our expert surgical interventions and conservative treatment.
Please visit : https://bit.ly/3Y0f4jb or fill out our form if you'd like more information about our services or to set up an appointment. We appreciate your inquiry and look forward to serving your sports medicine requirements! We are here to help you get back on the field as soon as possible.
Also Read : What is Arthroscopic Surgery: 5 Things to Know - Dr. Ajay Singh Thakur